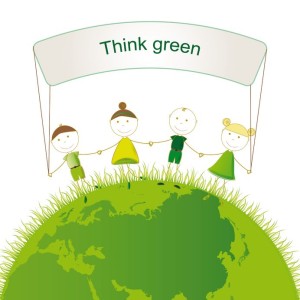 If you are a property manager, you take pride in your properties and want them to stand out in the neighborhood. One way to accomplish this is to begin taking a more environmentally friendly approach. With that in mind, here are some tips on how to do just that.
Make recycling easy
If your property association doesn't have a recycling plan in place, now is the time to speak to your supervisor, or the property owner, about starting one. If it does have such a program, make it easy for residents to recycle their plastic, glass, newspaper and more. One of the main reasons people don't like to recycle is because they find it time-consuming and difficult. Solve that problem with easy-to-identify colored bins for each recyclable and maybe even door-to-door pick up.
Host recycling events
If you have a common area when events such as parties and conferences are hosted, they make the perfect place to have guest speakers talk about recycling. They can go over the benefits, impact on the environment, and easy ways to incorporate "green" behavior into residents' everyday lives.
Make being green part of the package
As a property manager, you probably already purchase a lot of your supplies in bulk, which definitely cuts down on waste. But in addition to that, look for bulk items that are packaged in environmentally friendly materials to begin with. Double win!
Take a hard look at your lawn
You already know the importance of proper irrigation for the lawns and grounds surrounding your property, but you can be a lot greener with other ways of maintaining them as well. For instance, composting your grass clippings is essentially like getting free fertilizer for your lawn – one that will make it look "greener" almost year-round!
Don't stop there
If you want more tips on how to save money and energy, and keep your large-scale properties green, contact Smart Rain today. We've saved property managers millions of gallons of water, and we want to do the same for you!